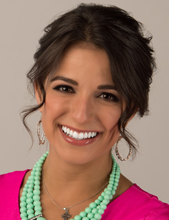 Victoria's life drastically changed at the tender age of eleven when she simultaneously developed two rare conditions. As a result of this incredibly rare scenario, Victoria quickly lost the ability to speak, eat, walk and move. She slipped into a vegetative state in which doctors had written her off as a lost cause. Victoria spent nearly four years "locked" inside her own body completely aware of what was going on but unable to move or communicate. Doctors believed there was little hope of survival let alone recovery. Victoria, however, was not ready to give up. After almost four years she began the nearly impossible fight back to life -- learning how to speak, eat and move all over again.
Victoria went on to exceedingly defy the odds. A swimmer as a child, she competed and won a Gold Medal and three Silver Medals at the 2012 London Paralympic Games. Despite missing five years of school during her illness, she graduated on time with her triplet brothers. She joined ESPN where she reports/hosts for various platforms. Recently she defied yet another odd and, after spending nearly a decade in a wheelchair paralyzed from the waist down, was able to learn how to walk. Last year she competed on Dancing With the Stars despite the fact that she cannot "feel" her legs.
In her presentations, she talks about overcoming life's darkest challenges -- by finding gratitude, alternative perspective, creating hope and the power of unrelenting effort. She shares her approach for using the obstacles in life to create leverage for long-lasting, meaningful change through a story that the audience will never forget.
Paralympic Gold and Silver Medalist, ESPN Host & Reporter Who Fought Back After 4 Years in a Vegetative State and 10 Years of Paralysis