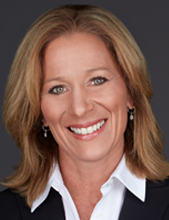 A C-suite executive with extensive senior leadership experience at various Fortune 500 companies, Shelley was appointed in October 2017 as President of Carlisle Fluid Technologies to lead the company's growth and evolution. Prior to joining Carlisle, Shelley served as Global Vice President at PPG Industries where she had P&L responsibility for a $5 billion business with over 4,000 employees at 20 sites worldwide. She began her career at Dow Corning Corporation, where she served in a variety of leadership positions, including Business Vice President, at Dow Corning's corporate headquarters, as well as a two-year assignment in Shanghai, China.
Given the industries in which she has worked, Shelley has been, throughout her career, one of the few women in management and usually the only female in the room. Shelley brings strength as a collaborative thinker and change agent for corporate strategy, including focused change leadership in customer focus, new product development, geographic expansion and business model development. She has a passion for solving complex problems, moving into unfamiliar areas and bringing insights to business strategy development. As a leader, she demands competence yet provides servant support.
Shelley serves on the Board of Directors of Kraton Corporation (NYSE-KRA). She is committed to community support and involvement and has been a trustee, board member and member of such community organizations as Big Brothers Big Sisters, Junior Achievement, United Way, Shelterhouse and Greater Midland Community Centers. Shelley holds a Bachelor's degree in Biology/Business Administration from Alma College and an MBA from the University of Michigan.
President, Carlisle Fluid Technologies at Carlisle Companies