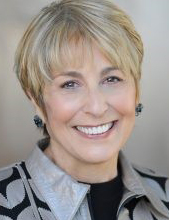 For more than two decades Peggy has helped thousands of professionals succeed in the workplace by teaching the skills essential for great leadership. She has been featured in the Wall Street Journal, Fortune, the New York Times, Bloomberg Business and O Magazine and has appeared on Nightline, the Today Show and 20/20. Her client list reads like who's who of Fortune 500, mid-sized and startup companies, including JP Morgan Chase, Oracle, the National Football League, American Express and Mattel, among many others. She is the author of two best-selling books, BRAG! The Art of Tooting Your Own Horn Without Blowing It and The Hard Truth About Soft Skills.
To inspire tomorrow's leaders, Peggy has taken her message from the boardroom to the classroom, lecturing students and faculty at such prestigious institutions as UC Berkeley, Harvard, Wharton, the University of Virginia, Pepperdine and Smith College. Looking to influence even younger leaders, Peggy empowers women and girls as the founder of BRAG Connections -- a program that reaches thousands of aspiring teens and disadvantaged women. She has served on the Boards of numerous women's organizations and is a fierce advocate in the fight for gender parity in pay and advancement. In 2017, Peggy added yet another dimension to her work: coaching political candidates and super PACS on how to effectively communicate values and vision with authenticity and candor.
In an earlier incarnation, Peggy earned advanced degrees in drama, speech and theatre from the London-based Royal Academy of Music and the Drama Studio. She began her career as an actor and classical singer before moving to Hollywood to become a producer, director and talent coach at Paramount Studios, Warner Brothers, ABC, CBS and NBC.
Leadership and Communications Best-Selling Author, Keynote Speaker, Consultant to Top C-Suite Executives, Regular Contributor to the New York Times.